The Heron Hot Sheet – January 2021
Useful updates for our community of referring veterinarians | January 2021 | Sign up for email delivery
We are now a VECCS Certified Level 1 facility!
BBVSH is proud to have recently been certified with the highest of the three levels offered by the Veterinary Emergency and Critical Care Society, making us just the second one in all of Canada
BBVSH has been certified as a Level I Veterinary Emergency and Critical Care Facility by the Veterinary Emergency and Critical Care Society (VECCS). To achieve this certification, the highest of VECCS' three levels, BBVSH had to establish that it was properly staffed, trained, and equipped to handle any major emergency experienced by small mammals.
BBVSH is only the second veterinary hospital in Canada to achieve such a designation and the only facility south of the Fraser River that can claim this fact.
How could BBVSH's ER service benefit your clients?
Individualized treatment plans
High level o2
Available for your clients when you are closed
We always work with the primary care vet to send your cases back
Skilled and compassionate staff
Access to specialists after hours
24-hour emergency care
Certified:

VECCS Level 1
VetCOT Provisional Trauma Center
Register now for our next CE on January 25th at 18:30
This 60 minute lecture will focus on a case based approach to learning successful triage and resuscitation of the canine and feline neonate.
Note: Please note that advance registration does not guarantee attendance as this Zoom meeting has a maximum of 300 attendees. We don't expect to fill up, but if we do, we promise to email the recorded presentation to everyone who registered.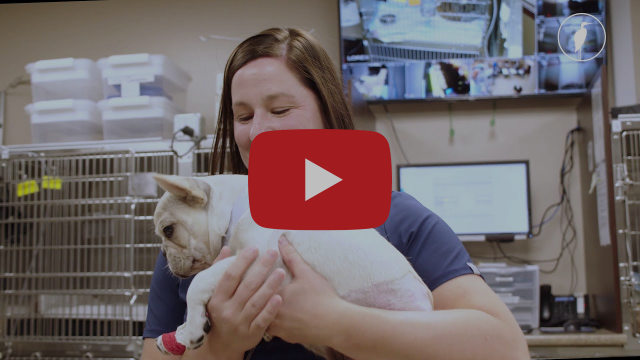 Get to know our new criticalist, Meghan Harmon, DVM, DACVECC.
Request a referral
Learn how to request an emergency transfer, specialty or critical care referral
Need support?
Reach out Michelle Floris, our veterinary outreach rep, or visit our RDVM support page for flyers, brochures, direction postcards, magnets, etc.